About Ellevate
Ellevate Network is a global professional women's network of 35,000 professional women. Ellevate invests in the professional and economic success and engagement of women through the power of their network and thought leadership of their diverse member base.
Ellevate recently underwent a transformative rebranding effort. The rebranding was a success, but the resulting code base behind the scenes was less than stellar. Ellevate has a reputation for being a world class, best in class network for women everywhere, and it was imperative that their online presence lived up to this.
Our Shared Problem
Ellevate partnered with a digital agency that helped them with their branding, but fell short on the Ruby on Rails backend development, leaving Ellevate with a client facing platform that was in a state of despair.
The platform supported a global membership with multi-lingual support for currencies and time zones, however the global member chapters and membership status were broken in their client facing live production site.
Plated needed a technical mentor. Stride Consulting became that.
Stride Consulting sent a team of two seasoned senior Agile developers to co-locate with the Plated development team.
We embedded with their team, became a part of their culture and as a result became Plated's true partner.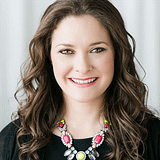 Our Desired Outcomes
Stabilize the code base
Introduce rich TDD into the existing legacy code
Code Refactoring
Our Impact
Ellevate's online presence now accurately reflects the global brand and all that it stands for. They are now able to look forward to the future and continue to build their brand in a way that integrates their online presence with their rich in person content.