About Paddle8
Paddle8 is the premier online collecting destination, presenting auctions of extraordinary art, design, jewelry, watches, and collectibles. Using innovative technology, Paddle8 has streamlined the collecting experience by combining the trust and taste of an auction house with efficient operational solutions and a global reach.
Our Shared Problem
Paddle8 was experiencing rapid growth and increasing pressure to deliver new features at a faster pace. This meant they needed to transition to a more modern codebase all while modernizing the team's existing process and structure.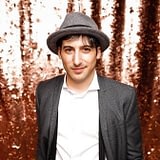 Our Desired Outcomes
Identify process and structure changes that would enable the development team to better collaborate and scale processes around code at scale
Find an alternative solution to imposing change onto the product team from the top down
Explore the pros and cons of a new team-based structure directly with the developers
Transition from PHP to a more modern Django and React stack
Our Impact
In place of a single monolithic development team, Stride split the Paddle8 team into two smaller teams each led by a product manager. This allowed teams to own broad areas of responsibility across two backlogs. And with the team structure in place, individual teams began bi-weekly iteration planning meetings, retros, and daily standups that felt useful and productive. The ultimate result was more collaboration, better estimation, and a happier product team.